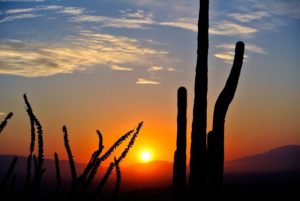 The old World Building of Humanity has been falling down and ruining. Therefore, the old foundation and structure of the falling Old World of Humanity must be disposed away and changed with the new ones.
There must be a Totally Integrally New Design, Foundation, Structure, and Content of The New World.
A New World with A TOTALLY INTEGRALLY NEW PLATFORM!
The most important thing is The Builder Human  / Humanity is the one that must change totally integrally and be totally integrally new first! This can not happen by usage of "the existing old mind and way" (including the existing old scientific, academic, educational, learning, social, political, cultural, economical, industrial, technological, ecological, civilizational, spiritual thoughts and ways)!

Hence, human needs New Illumination and New Life, of which Source must be non-human but in-human, that is, The Source of Human Being!